YIBIN 'AB' SU
---
FILM: WHO'S ON YOUR LIST
FICTION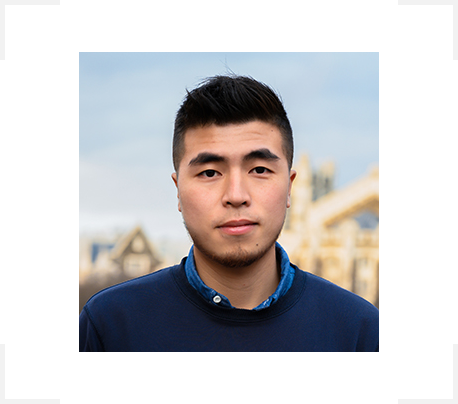 BIO
---
Yibin 'AB' Su is an aspiring colorist and gaffer with years of on-set production and post-production experience. Prior to entering the film industry in New York City, AB worked for three years in television stations in Hangzhou, Beijing, and Shanghai. As a filmmaker, AB has explored many genres including but not limited to psychological, family drama, and coming-of-age, but his interest lies in horror. With his experience in Western and Asian influence, he hopes to juggle a career as a horror film director, bringing excitement and thrill to his audience, and as a post-production colorist.
FILM SYNOPSIS
---
Charlotte is vlogging the first day of her senior year and she meets Hannah, who just transferred to this school from Asia. Hannah suggested playing a new game called "Top Five", in which everyone circles around and writes down five people they care about most in the world. After these youngsters finish the list, people on the list started showing up one after another and kill whoever wrote them down. Charlotte and her classmate Jeff need to find the new girl Hannah, while they have to fight all the ones that they love.
CREDITS
---
Writer/Director: Yibin 'AB' Su
Producer: Susan Mei
Director of Photography: Tomás J. Greer
1st AC: Bruce Lu
Sound Designer: Yibin 'AB' Su
Editor: Yibin 'AB' Su
Line Producer: Xia Chu
Assistant Director: Nyala Moon
Gaffer: Warut Snidvongs
Sound Recordist: Bhima Aryateja
---
CAST
Fiona Flynn as "Charlotte"
Shaban Lela as "Jeff"
Eileen Ghastin as "Heather"
Alon Shabshin as "Brian"