MARIEL IEZZONI
---
FILM: BURIAL
FICTION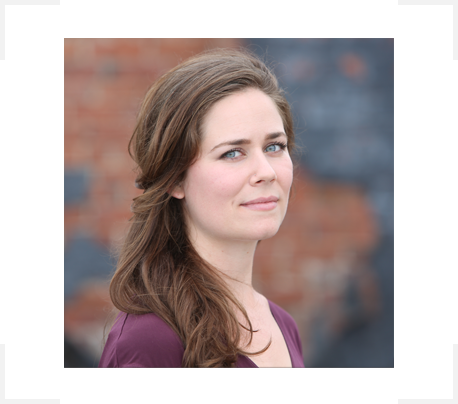 BIO
---
Mariel Iezzoni​ is a second year MFA Film student at the City College of New York. Her thesis script, ​Burial (2021),​ is the recipient of the Chantal Akerman Student Prize. She is also a 2020-2021 BAFTA Scholar supported by the Taffner Family Charitable Trust. Previously, she worked in communications and events for several policy think tanks, and organized conferences internationally with political leaders including Joe Biden, Madeleine Alrbight, and Colin Powell.
She served in the Peace Corps from 2012-2014 in the outer islands of Micronesia and graduated from Pennsylvania State University with dual degrees in Theater and English.
Previous works include the quarantine short ​Waiting​ (2020) and ​The Nose​ (2019).
FILM SYNOPSIS
---
Set in rural Rapidan, Virginia, ​Burial (2021) ​ is about teenage siblings, Jade and Mason, who are struggling to care for Pat, their terminally-ill mother. Money is tight, insurance isn't available, and Pat is suffering. This film begins on the day these two teenagers decide to help Pat with a more merciful death, but the cost is they must deal with what remains.
CREDITS
---
CREW
Writer/Director - Mariel Iezzoni
Producer - Mariel Iezzoni
Producer - Burak Orhun Baser
Producer - Nela Wagman
Assistant Producer - Jen Furlong
Co-Producer - Ayoub el-Jamal
Assistant Director - Sheng-ting Shen
Director of Photography - Niav Conty
1st AC - Ayoub el Jamal
Sound Recordist - Rachel Villegas
Gaffer - Jeremy Harris
Editor - Nela Wagman
Set and Props Design - Sam Flippo
Costume Design - Jessica Utz
Hair and Makeup - Jessica Utz
Production Assistant - Yaari Tal
Still Photographer - Burak Orhun Baser
Production Sound Mixer - Mariel Iezzoni
Location Scout - Zann Nelson
Animal Handler - Steve Greer
Catering - Kyle Ebmeyer
SPECIAL THANKS TO
The Ostrovsky Family Fund
BAFTA Taffner Family Scholarship
Hilary Holladay
Charles Taylor
Diane & C.A. Taylor
Lauren Taylor Ebmeyer
Joyce Price
David Ranghelli
Andrzej Krakowski
Antonio Tibaldi
Annie Howell
Andrea Weiss
Warut Snivdogs
Jennifer Robinson
Cabin Point Farm
---
CAST
Jade - Roane Furlong
Mason - Clark Furlong