FILM SYNOPSIS
---
The film explores fetishization of Japanese women and inextricable power relations between culture, gender, and race. The director points a camera to a number of Japanese women in NY and people who love Japanese pop culture, including "weebs" who are extremely obsessed with Japanese culture. Following Rio Hashimoto, a young Japanese lacquerware artist, the film shows the impact of Japanese pop culture which is fantasized by Western male audiences, and real Japanese womens' experience in New York.
FEATURING
Rio Hashimoto; Lina Yamada; Haruka Obata; Tomoko Trinidad; Manami Kato; Rika Tomita; Sao Tanaka; Renee Scott; Chris Melo; Christopher; Jessie Hansen; Anthony DiCecco; Len Kagamine; Leeset Nervil; Jordan Schreiber; Andres Felipe Botero; Reiq; Noah
---
CREDITS
---
CREW
---
Producer: Marina Inoue; Bridget McGuigan; Anis Boukadoum
Director: Marina Inoue
Director of Photography: Marina Inoue; Prabhat Gurung; Anis Boukadoum
Editor: Marina Inoue
Assistant Editor: Juan Blanco Garcia
Production Sound: Anis Boukadoum; Marina Inoue, Chyan Lo
Sound Designer: Marina Inoue
Music: Mara Keen
Translation: Marina Inoue; Kerem Sağlamtunç; Raymond Simone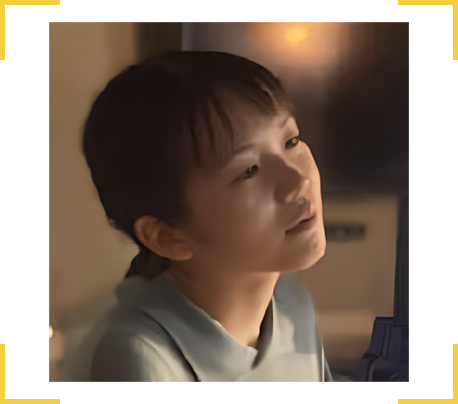 BIO
---
Marina Inoue is a Japanese filmmaker, born and raised in Nagoya, Japan. She earned her B.A. in Language and Area Studies from Tokyo University of Foreign Studies. In the School of International and Area Studies, she mainly studied International Law, especially in human rights regarding gender, race and freedom of expression. She got interested in telling stories of social issues with filmmaking, and has studied filmmaking and film studies both in Japan and in the US during her undergraduate years, joining Film and Video Studies at George Mason University for one academic year as an exchange student. She is currently in an M.F.A. in Film program at City College of New York to learn documentary filmmaking.