JESSICA Q MOORE
---
FILM: LAST SUMMER ON BAINBRIDGE STREET
FICTION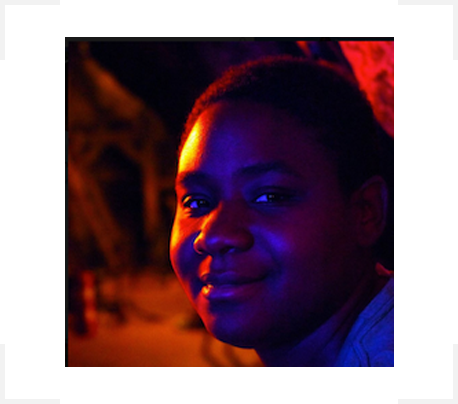 BIO
---
Jessica Q. Moore has made and studied films all over the world, starting with studying Film at Syracuse University. She studied abroad at FAMU in Prague, Czech Republic and Bologna, Italy, where she focused on European cinema and the link between image and sound. Her BFA thesis made it into 2016 Altfest, an LGBQT film festival and showed at the Anthology Film Archive. She's currently studying to get her MFA in filmmaking at CCNY.
FILM SYNOPSIS
---
Tyshawn, an Afro-Caribbean descended 12 year old boy, living in a changing Bed-Stuy enjoys living with his grandma and dad. Everything change when his father is arrested and he faults the Caucasian neighbors. Then he plots for revenge.
CREDITS
---
Writer/Director: Jessica Q. Moore
Producers: John Patrick- Hayden, Maggie Kamal
Associate Producer: Charles Sweeney
Director of Photography: Robert Orlowski
Camera Assistant: Justin Filpes
Editor: Jessica Q. Moore
Sound Designer: Jack Flachsbart
Gaffer: Yibin Su
Grip: Warut Snidvongs
Production Designer: Hannah Filippino
Make-up: Sadiya Bilal
Wardrobe: Farida Mokhtar
Production Assistant: Giuliana Bartucci
Associate Producer - Muhammad Bilal
---
CAST
Felix Alexis as "Tyshawn"
Carl Ellis Grant as "Shawn"
Patricia Reed (Grandma) as "Grandma"
Turbo Berry as "Turbo"
Megan Smith as "Lucy"
Sylvain Panet-Raymond as "James"
Knowlej Ra as "Darius"
Frederick Amison as "Daryl"
LAST SUMMER ON BAINBRIDGE STREET