CHARLES SWEENEY
---
FILM: THE VOW
FICTION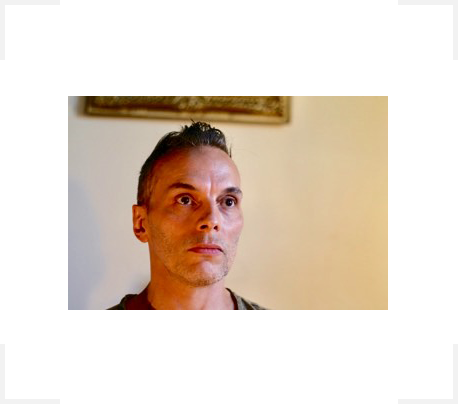 BIO
---
Charles Sweeney is a filmmaker born, raised, educated, and based in New York City whose work explores the human condition through the audio-visual language of cinema. His short film "Viola" appeared on WMHT TV's TvFilm series. A journalist on daily newspapers for two decades, Charles is also the author of dozens of short fiction pieces that have appeared in print and online literary magazines worldwide. Charles has also studied playwriting and music theory, recording and performing with various collaborators. His film "The Vow" represents his final MFA thesis project for CCNY's filmmaking program. He is currently in preproduction for his next film.
FILM SYNOPSIS
---
"The Vow" follows the story of Xiu, a young woman newly arrived in the US.
Having been promised in marriage to a wealthy older man, the relationship soon devolves into a cycle of emotional and physical abuse.
Seeing no way out, Xiu devises a plan to escape and exact revenge.
"The Vow" explores received ideas about love, commitment, and traditional power dynamics of class, culture, and gender.
CREDITS
Writer/Director: Charles Sweeney
Producers: Charles Sweeney, Jessica Moore
Co-Producers: Xiaolei Gong, Tommy Ruiz
Director of Photography: Xiaolei Gong
Camera Assistant: Zanin Lindsay Editors: Bruce Lu, Chilam Chan
Assistant Editor: Xiaolei Gong
Second Assistant Camera/script supervisor/DIT: Uran Uran
Sound Mixers: Bruce Lu and Eric Ortiz
Production Design/Wardrobe: Cansu Guney
Art Director: Kate Rance
Wardrobe Assistant: Mei Ling Chen
Gaffer: Warut Snidvongs
Assistant Directors: Susan Mei and John Hayden
Property Masters: Casnu Guney, Yasmeen Purvis
Hair and Makeup: LiHui WongSha and WanYu Wu
Key Grip: Tommy Ruiz
Grip: Ybin Su and Justin Filpes
Assistant Location Manager: Michael Gruters
Casting: Tamara Daley
---
CAST
Lan Zhong as "Xiu"
Pascal Yen-Pfister as "Thomas Cain"
Christopher Linares as "Chauffer"
LiHui WongSha as "Boutique Clerk"