SUSAN MEI
---
FILM: A WAY BACK HOME
FICTION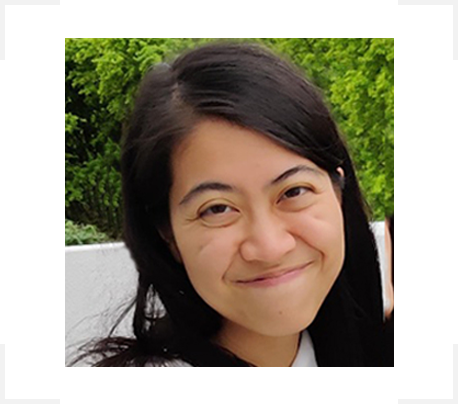 BIO
---
Susan Mei started filmmaking as an assistant editor for Bluegrass documentary Last of the Breed: The Dave Evans Story. She has since participated in web and television commercials for clients, such as Cosmopolitan Magazine, Ford, Colgate, U.S. Marine Corps, and Home Depot. A Way Back Home is Susan's directorial debut in fiction film, exploring a Western-Oriental relationship through a Chinese American's perspective.
FILM SYNOPSIS
---
Fulfilling the dying wish of her grandfather, a young Chinese American visits the villages of Taishan, China for the first time to give her grandfather's first wife a letter of apology and money for living expenses. What appears to be a simple task becomes emotionally complicated when she finds herself sympathizing with the kind-hearted elderly woman whom her grandfather abandoned. She spends a day with the elderly woman, learning about the Chinese culture and the simplistic village life, while struggling with the guilt of withholding her identity and purpose. A Way Back Home examines an unlikely bond between two strangers brought together by a betrayal, but challenged by the age and cultural gap.
CREDITS
---
Writer/Director: Susan Mei
Producer: Yibin 'AB' Su
Director of Photography: Susan Mei
Camera Operator: Jessica Moore
1st AC: Maggie Kamal
2nd AC: Yong Lu 盧勇
Editor: Susan Mei
Second Editor: Joann Huang
Composer: Judith Moy
1st AD: Nyala Moon
UPM: Alice Ho何穎欣
Location Scout: Fengping He 何鳳平
Gaffer: Jonathan Alvarez
Key Grip: Justin Filpes
Grip: Quanxing Chen 陳權興
Sound Recordist: Shicheng Chen陳世成
Makeup Artist: Wei Xun尋維
Prop Master: Alice Ho何穎欣
Production Design: Yibin 'AB' Su 蘇毅斌
Driver: Jiangang Hu 胡劍剛
Driver: Fengping He 何鳳平
---
CAST
Zoe Lau 劉舜儀 as "Chloe"
Baoyan Gan 甘寶艷 as "Lan"

Special appearance by:
Zihao He 何子浩 as "Biker kid"
Xiaohei 小黑 as "dog""