EVA LAERKE
---
FILM: REMEMBER WHO WE ARE
FICTION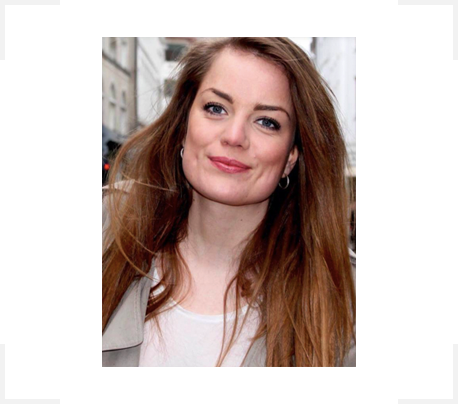 BIO
---
Eva Laerke is a Danish filmmaker, located in New York. She came to New York to pursue a master degree in fiction film production. Her ambition is to illuminate and discuss important social issues and subjects through her films and to expand cinematic narratives across multiple platforms.  Eva has worked as a broadcast journalist for e.g. Discovery Networks Denmark, where she produced numerous short documentaries that were aired on prime time. She has also created a feature length documentary called: Denmark's way to the world cup.
Eva finds substantial inspiration through her encounters with people in very different settings. She has for example been a mentor and a soccer coach for kids since she was 16 years old.
FILM SYNOPSIS
---
Four young kids experience devastating grief for the first time in their life's when their dad is hospitalized because of increasing outbursts of mental instability. 
Remember Who We Are provides insights of a quite ordinary, tight-knit family' experience when the unexpected disaster pulls the rug from under them.
CREDITS
---
Writer/Director: Eva Laerke
Producer: Ashika Kuruvilla
Co-Producer:Eva Laerke
Director of Photography: Steven Baerga
1st AC: Cindy Chen
Sound Designer: Bhima Aryateja
Editor: Eva Stald-Bolow
Assistant Director: Ashika Kuruvilla
Unit boomer: Hashmiru Sesay
Gaffer: Michael Cong
Grip: Vincent Espinoza
Set designer: Clara Oeckenholt
Executive producer and craft service: Gitte Stald
Associated producers: Aldo Vassallo, Steven Baerga
PA: Karen-Marie Henriksen, Auralynn Rosairo, Ana Naumovska
---
CAST
Remy Rich: Alexander
Finn Brown: Maximilian
Emily Strugatsky: Rose
Meg Kiley Smith: Anne
Aksel Daye: Sebastian
Karla Juul: Ava
Eric Dino: Doctor Hansen
Jelena Blazanovic: Nurse
Zoe Halatsi: Nurse
Jennifer Aaron: Nurse
Karen-Emilie: Nurse
Pam Kalski: Nurse
Camila Wilson: Nurse