RULX NOEL
---
FILM: FOREVER TWINS
DOCUMENTARY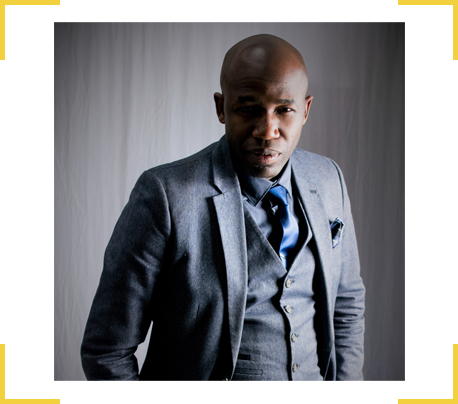 BIO
---
Rulx Noel, a second-year MFA, filmmaking major at City College, dared to put his native Haiti on the global film map. Not only through cohesive, entertaining and impactful films, but ,the qualities of stories he tells. He received a bachelor's degree from the New York Institute of Technology in interdisciplinary studies in 2005 and waited fifteen years to pursue his master's degree. He Works with the NYPD for sixteen years, which added real people's skills, law enforcement's skills and the skills needed to manage the two effectively. That I believe is particularly important to me as a filmmaker.
FILM SYNOPSIS
---
Growing up in Haiti, nobody ever mentioned anything regarding my sisters' and my twin hood, since we have the same date of birth and were raised in the same household, we assumed we had the same mom and dad. Years later as adults, we found out my mother was not my sister's biological mother. I have decided to confront those involved.
CREDITS
CAST
---
Rulx Noel
Renande Noel
Jeanine Noel
Caleb Jean Pierre
Shamariah Jean Pierre
Chloe & Chanel Lewis
CREW
---
WRITER/DIRECTOR - Rulx Noel
PRODUCER – Rulx Noel
DIRECTOR OF PHOTOGRAPHY – Prabhat Gurung & Rulx Noel
SOUND RECORDIST - Rulx Noel, Prabhat Gurung, Tianchang Bao
CAMERA OPERATOR – Prabhat Gurung, Rulx Noel
CAMERA OPERATOR (EXTRA) – Christersen & Harventchy Noel
PRODUCTION SOUND MIXER – Gerry Collins
SPECIAL EFFECTS - Gerry Collins
EDITOR - Rulx Noel
EDITOR SUPERVISOR – Yasmeen Purvis
LOCATION SCOUNT – Rulx Noel
CATERING – Bamboo Restaurant, Renande Noel
SPECIAL THANKS TO - Guy Toussaint, Pauland Pierre Mercure, Ruth Jean Pierre, Denise Rivera & The Whole Lewis Family and Bamboo Restaurant with the whole staff for all the helps & supports.