NEHIR ONAY
---
FILM: DEAR AUDREY
DOCUMENTARY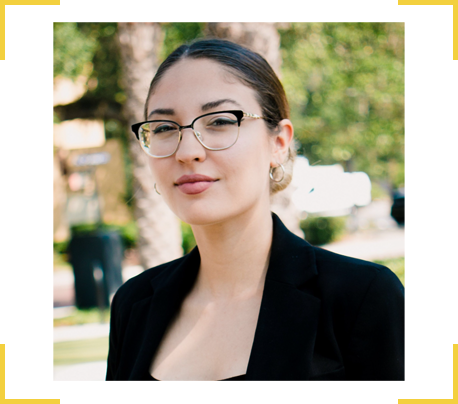 BIO
---
Born in Izmir, Turkey in 1998, Nehir studied her B.Sc. in Film at Full Sail University and MFA at City College of New York, where she directed and produced shorts, among them the awarded Sur Les Pointes in 2020 (Best Short Documentary, Cannes Short Film Festival).
Nehir began her career in NYC working on TV shows such as Madam Secretary (CBS), Blindspot (NBC), Blacklist (NBC), Bull (CBS), and more. She has recently made her producing debut with the feature film Bezos, a biopic about the life of the Founder of Amazon (currently under post-production). Nehir is currently working as a Producer on her second feature film Stream in Los Angeles. While not filming away from home, she is based in Miami, Florida, working on the development of next features expected to be filmed in this and upcoming year.
FILM SYNOPSIS
---
There is a woman to be found all around in New York City. We look at her, yet we don't see her. Her name is Audrey Munson. She gazes through thousands of people every day, waiting to be remembered, yet she is long forgotten. Dear Audrey seeks to discover who Audrey Munson really was -- an actress, muse, and writer who has been lost to history but whose image graces and investigates the human desire to be remembered and leave a mark in the world through arts.
CREDITS
---
CREW
---
Director/Producer: Nehir Onay
Field Producer: Mario Vierma
Field Producer #2: Lorena R. Valencia
Interviewees: Lannie Hart / Andrea Geyer / Justin D. White
Editor: Nehir Onay
Music: Kevin Macleod
Post-Production Sound: Jose E. Castro / Josh Entinger