LORENA R. VALENCIA
---
FILM: CUANACAQUILITL (DANDELION)
FICTION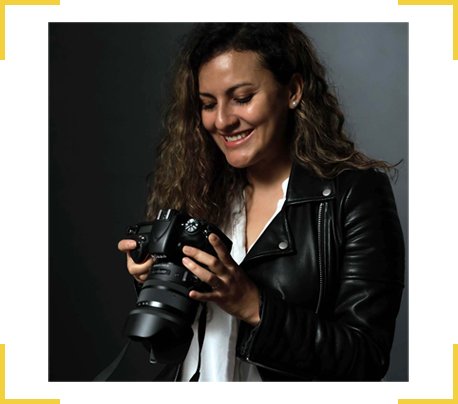 BIO
---
Lorena R. Valencia is a Mexican award-winning filmmaker based in New York City. She holds a BFA in Design and Visual Communication from the National Autonomous University of Mexico (UNAM) where she found her passion for photography and storytelling and is currently pursuing an MFA in Film from the City College of New York (CUNY).
She is a recipient of the 2020 Dr. David M. Milch Foundation and the 2021 Bert Saperstein Communication awards and in 2021 she was nominated to the BAFTA-NY Jeff Hunter Charitable Trust 2021 award.
Passionate about both narrative and documentary films, Lorena is particularly interested in telling stories about the challenges that women face in their pursuit fo equity and freedom, including motherhood in contemporary society.
FILM SYNOPSIS
---
Ingrid, a teenage girl who lives in a small town in Mexico, is helped by her best friend in her search for home remedies to stop an unwanted pregnancy, undeterred by the health risks that she may face. Together they discover that in spite of the vulnerable situations society places women in, sisterhood can help them flourish.
CAST
---
INGRID - Abril G. Montiel
BRENDA - Alejandra Herrera
MAN - Jesús Islas Ambriz
FATHER - José Luis Castilla
CREDITS
---
CREW
---
Writer/Director: Lorena R. Valencia
Executive Producers: Lorena R. Valencia, Dulce Rodriguez, Ricardo Ramirez
Producer: Lorena R. Valencia
Co-Producer: Juanita Valencia
Associate Producer: Angie Danhaous
Associate Producer: Melisa Rodriguez
1st Assistant Director: Julie Neira Campoverde
Casting Director: Casandra Chong
Location Manager: Erika A. Ávila Valencia
Production Manager: Estela Toledano Palmerin
Production Assistant: Daniel Ortiz
Production Assistant: Nabhani Rodriguez
Director of Photography: Nemo Allen
1st AC: Natalia Cáceres de la Teja
2nd AC: Fernanda Vázquez Alcántara
G&E: Edgar2 Film Rentals, Christian Gabriel Camacho García, Diego Antonio Camacho García
Sound Recordist: Sergio E. Cerecedo
Production Designer: Ricardo Salgado López
Art Director: Erika A. Ávila Valencia
Wardrobe & Hair: Tere Valencia
VFX Make up: Tere Valencia, Gerson Ortiz
Set construction: Joaquín Segura Nicolás, Samantha Olvera Gómez
Sketch: Tania Cruz
Editor: Marta Tenorio
Colorist: David Gamiño
Sound designer: Gerardo Islas Bulnes
Composer: Charlie Lavin
Graphic Designer: Adan Marin
Translation: Maria Mayo
Transportation: Hilario Morales Cano, Pedro Gerardo Ramirez Ávila
Catering: Juanita Valencia, Angelina Valencia, Otilia Valencia
Special thanks to: Annie Howell, Alan Berliner, Andrea Weiss, Antonio Tibaldi, Tal Lazar, JT Takagi, Jerry Carlson, Pam Ralat, David Briggs, Andrej Krakowski, Barbara Nevins, Nancy Gerstman, Rick Smigielski, Aaron Rodriguez, Alejandro Ortiz, Serafin Valencia, Edgar Valencia, CCNY MFA Program Class of 2022, Municipal Government of Epazoyucan, Santa Monica Church, the people of Epazoyucan.
CUANACAQUILITL (DANDELION)