AYOUB EL JAMAL
---
FILM: AVA
FICTION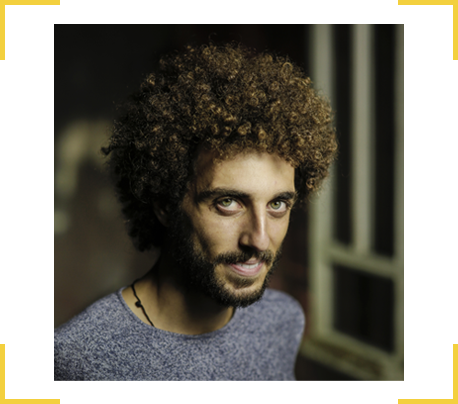 BIO
---
Ayoub El Jamal (born in Tangier, Morocco) is a writer and director. He received a BFA in Film and Television as well as a MFA in Documentary Filmmaking at the Abdel Malek Essaadi University in Martil, Morocco, before he ading to the U.S.A. for a Masters in Fine Art in Fiction Film from the City University of New York.
Ayoub is a 2020 - 2022 Fulbright Grantee as well as a BAFTA NY BBC Diversity Scholarship 2021 nominee.
FILM SYNOPSIS
---
Shortly after losing her life partner, Ava is diagnosed with early stage Alzheimer's. As she continues to navigate through life alone and comes to realize what her condition implies, she decides to take control over what remains of her life.
CAST
---
Barbara Thomas, Hasan M. Gray, Michael Joseph Murray, Raquan Bullock, John Reidy, Annie Pisapia, Cameron Silliman, Mary Lee Marshall.
CREDITS
---
CREW
---
Writer/Director: Ayoub El Jamal
Executive Producer: Ayoub El Jamal
Producer: Mariel Lezzoni, Michael Joseph Murray
Associate Producer: Joseph Eulo, Juan Blanco
Production Manager: David Israeli
1st Assistant Director: Zahra Shams
2nd Assistant Director: Yaari Nadav Tal
Production Assistant: Bridget McGuigan, Nela Wagman
Location Scout: Joseph Eulo, Lauren Orlando, Dasha Khratinkova, Julia Maddox
Director of Photography: Ayoub El Jamal
Production Designer: Malachi Solomon Parsons
Art Director: Kaleena Perez
Graphic Designer: Yi Chun Lin
Costume Designer: Icia Vazquez
Wardrobe Supervisor: Deborah Vice
Camera Operator: Juan Blanco
Camera Assistant: Prabhat Gurung
Production Sound Recordist: Robyn Huey
Grip and Electric: Jakari Lister, Warut Snidvongs, Byron Martinez
Editor: Ayoub El Jamal
Sound Editor: TBD
Music: TBD
Colorist: IDWA
Set Photographer: Natalie Navratilova