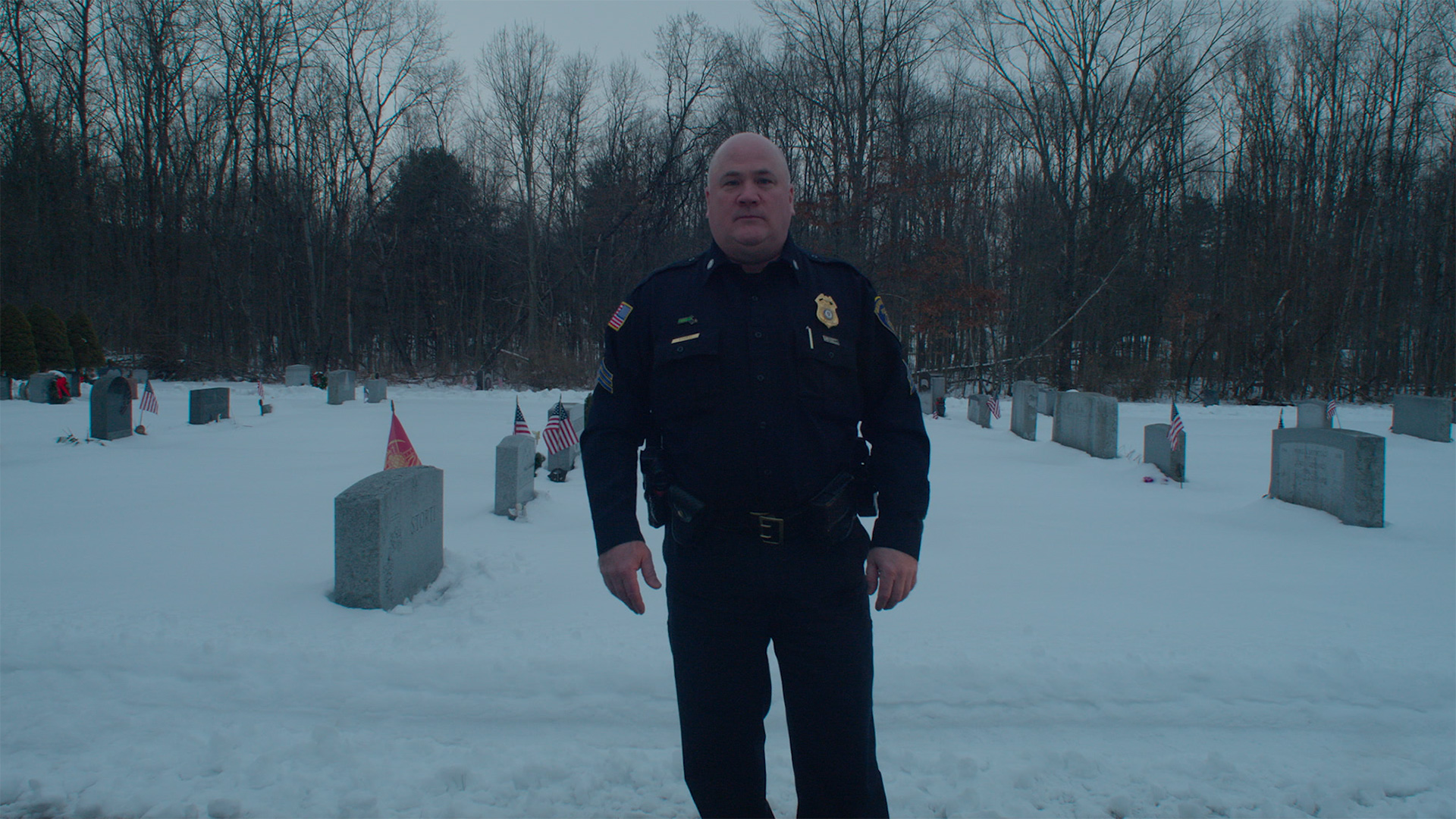 FILM SYNOPSIS
---
A small town police Sergeant reflects on the collision of his roles within his community. On a ride along through the roads where he grew up, raised his children, coached his kids and their friends, and where he's patrolled for 30+ years, memories come flooding in at every turn. We hear the emotional impact and trauma these roads hold for him, as well as how he has mended these wounds for himself and how he plans to for other police officers. By the end of the film, you see a man beyond the badge he wears.
Watch the Trailer
CREDITS
---
CREW
Director - Paige Storti
Director of photography: Paige Storti
Additional camera: George Cox
Co-Producer - Paige Storti
Co-Producer - I'in Purwanti Cox
Associate Producer - Malobe Sampson
Associate Producer - Yasmeen Purvis
Sound - George Cox & Brendon Slattery
Editor: Paige Storti
Additional editor: George Cox
Sound Design/Sound Mixing - George Cox & Joseph Heck
Lighting - George Cox & I'in Purwanti Cox
Production Assistant - Brendon Slattery
Music - Simon McTeigue
Film Cover - Jaimee Dunham
---
CAST
Starring - Paul Storti
Pictured:
Brooke Storti
Jordan Storti
Connor Storti
Paige Storti
Mia Storti
Special thanks to
Paul Storti
Outpost Studios - George Cox & I'in Purwanti Cox
Simon McTeigue
Town of Great Barrington - Mark Pruhenski & Sean VanDeusen
David Leitner
Andrea Weiss
Alan Berliner
Rick Smigielski
Antonio Tibaldi
Babak Rassi
David Briggs
JT Takagi
Greta Schiller
Annie Howell
Rich Guay
CCNY MFA Film Program Class of 2021
CCNY MFA Film Program Class of 2022
Joseph Heck
Katherine Ricaurte
Caroline Raifstanger
Dedicated to Oliver and Bessie Storti aka Boompa and Nan
In honor of the Great Barrington community and the losses we carry with us
If you or someone you know is struggling emotionally, you are not alone and there are ways to get help.
National Suicide Prevention Lifeline, 1-800-273-TALK (8255) SAMHSA Treatment Referral Helpline, 1-877-SAMHSA7 (1-877-726-4727)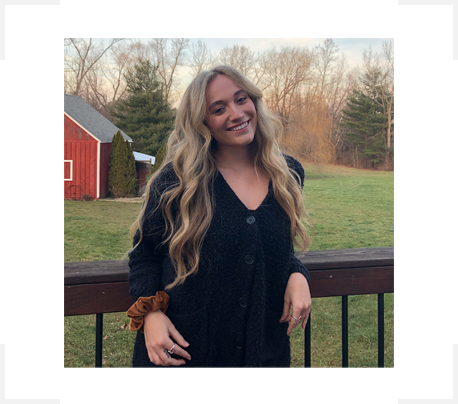 BIO
---
Paige Storti is an independent documentary filmmaker from Great Barrington, Massachusetts. With a Bachelors in Psychology, her interests are deeply rooted in social justice issues, mental health, and the human condition. She has worked closely with Oscar-winning, Emmy-nominated director Cynthia Wade as well as interned at Berkshire Film and Media Collaborative and Women in Film and Video New England. From a young age, Paige recognized the magic of a camera's eye.
---
Over the years, her passion has evolved from still photos to films, but her intent remains the same: to capture the beauty and expression the subject holds and to connect the viewers through stories of human experience. She is a storyteller at heart and hopes her films shed light on topics that may otherwise be left in the dark. Paige's thesis film, The Backpack, discusses the public perception of police officers, police culture, and mental health stigma, specifically within policing. She was nominated by The City College of New York for the 2021 Princess Grace Foundation Awards Program and the 2021 New York Women in Film Scholarship.