SEVERINE REISP
---
FILM: DECEIVE
FICTION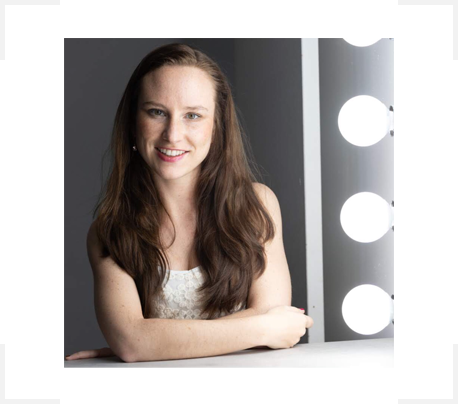 BIO
---
Severine Reisp is an award-winning German/American filmmaker born and raised in Germany. After high school, she became a trainee with the Joffrey Ballet in NY. As a ballet dancer, she performed all over the world. Eventually, Severine enrolled at Sarah Lawrence College, where she discovered her passion for filmmaking and obtained the presidential scholarship. Since then, she has directed multiple short films and music videos screened in festivals worldwide.
Her recent short films have been recognized in several international film festivals: A Tango to Remember – Best Romance Film, Los Angeles Film Awards; Ruminate – Best Musical and Best Dance Choreography, Oniros Film Awards; Stop What You're Doing – Best Music Video at Athens International Digitial Film Festival; Off Limits – Best Student Entertainment Film at Accolade Film Competition. She also is the recipient of the 2020 Aphrodite Cinematic Award – the award given to a female director with a promising filmmaking career.
For Severine, the film is a medium that can help to find empathy and acceptance for unique differences. Having lived in different countries, searching for a sense of belonging, she likes making films, which entertain, empathize, and challenge viewers to think about topical cultural issues in society while imparting emotions commonly held by people worldwide.
FILM SYNOPSIS
---
A hopeful immigrant has finally made it to New York City, where her dreams as a ballet dancer await. Her life changes upon meeting a charming but manipulative tycoon who exploits her trust.
"Deceive" reflects on the #MeToo movement and social injustices.
It is about emotional destruction but also about rebirth and survival.
CREDITS
---
CREW
Director - Severine Reisp
Producer - Severine Reisp
Producer - Jieun Lee
Director of Photography - Wolfgang Held
AC - Ali Cengiz
Assistant Director - Sheng Ting Shen
Sound - Ivo Hanak
Sound - Rachel Villegas
Gaffer - Jeremy Harris
PA - Brendon Slattery
Still Photographer - Hsuan-Wei Wu
---
CAST
Amira - Dandara Amorim Veiga
Alfred - Marty Lawson
Alfred's assistant - Glauco Araujo
Lydia - Karina Alvarez