ORHUN BASER
---
FILM: Pasaj (Passage)
FICTION
FILM SYNOPSIS
---
Passage tells a story of a young father's path crosses with greedy human smugglers on a dangerous journey to freedom with his family.
Musa and Elif are a couple who have left everything behind and are struggling to survive on a dangerous journey to build a safe future for their son Hasan. Musa, a father who lost everything he had except his family, was tired of waiting at the border and fighting with obscurity. Elif, whose patience is thoroughly tested with cold weather, hunger, and thirst, thinks it is not safe here and they have to go to the sea to cross the border with boats. Their son Hasan, who is still a small child, is unaware of the situation and creates games out of everything.
The sound of the crowd rushing to the border interrupts the hopeless wait of Musa and his family in the forest next to the border. Even though Elif doesn't support the decision, they start following the crowd. They face brutal police violence on the border and while they are trying to find somewhere safe, Elif gets shot by a rubber bullet and they change their route to the sea.
They arrive at the shore at night and they find the boats and smugglers. Now they have to convince them to find a place on a boat. Even tough greedy human smugglers are not easy to deal with they have to negotiate for their lives.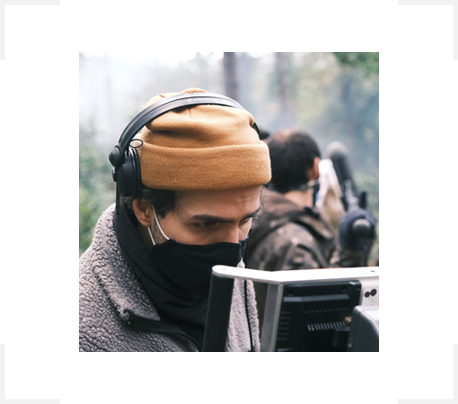 BIO
---
Burak Orhun Baser is a director and psychologist born in Malatya, Turkey in 1994. He currently lives and works in New York City, NY.
While he was studying Psychology for his bachelor degree he started to study Media and Visual Arts with Double Major program. After he is graduated from Koc University, the number one ranked university in Turkey, he is awarded by Fulbright Scholarship for his Film Studies in the USA. He is a Master of Fine Arts, Film student in The City College of New York.
He directed commercials, music videos and video arts projects and his works are exhibited in prestigious art galleries in Istanbul, London and Paris. His latest video art project is screened in Times Square, New York by ZAZ10TS art gallery.
CREDITS
---
Producer - Burak Orhun Başer
Producer - Bersis Yılmaz
Producer - Onur Canpek
Co-producer - Yasemin Derme
Executive Producer - Fatih Yapa
Production Assistant - Doğa Can Sayılkan
Production Assistant - Yunus İmga
Production Assistant - Murat Göçmez
Production Assistant - Cemal Çelik
Production Assistant - Hakan Yılmazer
Production Assistant - Mert Temeller
Production Assistant - Melisa Hoşgör
Director - Burak Orhun Başer
1st AD - Batuhan Semir
2nd AD - Cenk Cinaoğlu
3rd AD - Çatay Arslan
Director of Photography - Gözde Koyuncu
1st AC - Yusuf Yılmazsoy
2nd AC - Burak Bilecioğlu
3rd AC - Adil Soylu
DIT - Alpay Yılmaz
Gimbal Operator - Ahmet Seslikaya
Gaffer - Muharrem Acar
Key Grip 1 - Kenan Demirtaş
Key Grip 2 - Onur Erdoğan
Key Grip 3 - Altan Balta
Key Grip 4 - Göksel Aslan
Key Grip 5 - Savaş Aksu
Set Amiri - Sedat Yüce
Set Asistanı - Ayhan Uzun
Set Asistanı - Çağatay Yapa
Art Director - Yiğit Akçay
Art Director Assistant - Defne Çetinkaya
Art Director Assistant - Gökçe Yaver
Costume - Deniz Yılmaz
Costume Assistant - Hilal Özdemir
2nd Costume Assistant - Burcu Canpek
Hair and Make-up - Kısmet Bayır
Hair and Make-up - Gülhan Konuk Küknaroğlu
Hair and Make-up - Cansu Özbaş
Sound Mixer - Bora
Boom Operator - Mert Gözmen
Trailers - Metin Çakır
Portable Toilets - Rüstem Uysal
Camera Van - Mustafa Dinibütünoğlu
Set Van Driver - Alican Markoç
Lighting Van Driver - Gökhan Acar
Generator - Naci Abi
Generator - Ercan Cavuşoğlu
Driver - Onur Geçen
Driver - İsak Aksu
Driver - Necati Üstündağ
Backstage Video - Çınar Çabuk
Backstage Photography - Ergün Baydı
Score - Batuhan Yalaz
Sound Design - Burak Orhun Başer
Sound Mixer - Mehmet Mars
---
CAST
Musa - Diren Polatoğulları
Elif - Sitare Akbaş
Smuggler - Burak Demir
Kid - Kerem Yumuş