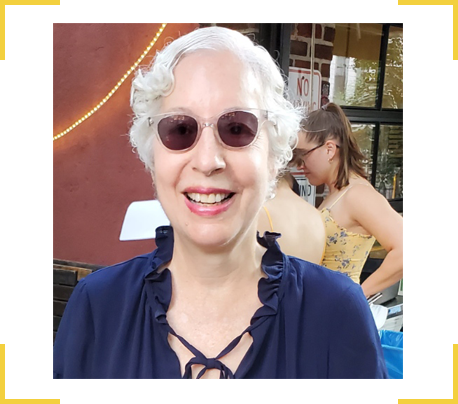 Nancy Gerstman is co-President and co-founder of Zeitgeist Films, renowned for their ground-breaking documentaries and highly curated collection of foreign language films, which celebrates its 35th anniversary in 2024. She has worked in all aspects of film distribution and exhibition including a stint at Landmark Theatre Corporation, the largest independent theatre chain in the U.S. She has traveled throughout the world as a juror, panelist and commentator on issues related to independent and foreign language film; in 2019 through the Independent Filmmaker Project as one of three mentors sent to speak with filmmakers in Busan, South Korea. She and her business partner Emily Russo received the Lifetime Achievement Award from the Art House Convergence in 2020. In 2017, Zeitgeist entered into a multi-year strategic alliance with renowned film distributor Kino Lorber and under that banner continues to release notable films like Michal Aviad's Working Woman, Alexandra Dean's Bombshell: The Hedy Lamarr Story, Alison Reid's The Woman Who Loved Giraffes, Astra Taylor's What Is Democracy?, Matt Tyrnauer's Studio 54, Matt Wolf's Recorder: The Marion Stokes Project. Ken Loach's Sorry We Missed You, Ric Burns' Oliver Sacks: His Own Life, Pierre Foldes Blind Willow Sleeping Woman and Nancy Birski's upcoming Desperate Souls, Dark City and the Legend of Midnight Cowboy, continuing the Zeitgeist tradition of distributing quality documentaries and narrative films.
She is an Adjunct Professor in the Master's Program in Media and Communication Arts at City College of New York (CCNY). In 2016 she became a member of the Academy of Motion Picture Arts and Sciences. She was born in Queens, New York.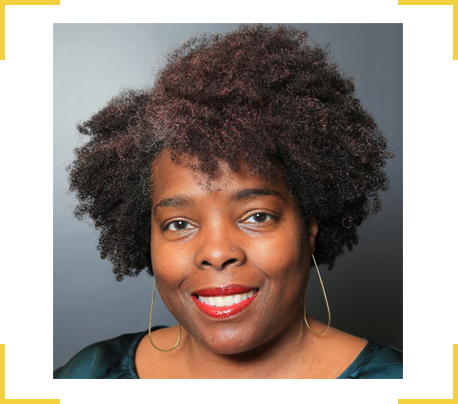 Anjanette Levert works in the documentary industry as a filmmaker, producer, curator, coach and professor at Spelman College where she received the 2022 Excellence in Teaching Award and is the Director of the Documentary Filmmaking Program. She recently added podcaster to her titles creating "Future Forward," a limited series podcast of BIPOC documentary filmmakers imagining their future after the pandemic housed on youtube.
She is the Producer of The Only Doctor by Matthew Hashiguchi. In April it made its World Premiere at Hot Docs 2023 with a sold out second screening. The film had a preview screening in the Atlanta Film Festival winning the Jury Special Mention for Georgia Features.
Before joining the founding faculty documentary filmmaking at Spelman, she was the Associate Director of the Documentary Forum at City College of New York, Levert is an alumni of the Southern Producers Lab (the New Orleans Film Festival/Society), the Sundance Producers Intensive and the New York Foundation of the Arts Emerging Leaders Program.. She is a panelist for the 2023 Southern Documentary Fund Convening, and shorts curator for Brooklyn's Reel Sisters.
She's a long-time programmer, curator and moderator for New York City's Third World Newsreel's evening programs.
Levert earned her B.S. at Northwestern University's Medill School of Journalism and her MFA in Film from the City College of New York. She is a member of Indie Media Arts South, Black Documentary Collective, Brown Girls Doc Mafia and VCAtl and is re-starting the Atlanta Doc Crew which was paused by the pandemic. She currently serves on the boards of Dominicans Love Haitians, Jezebel Productions and MINT Gallery.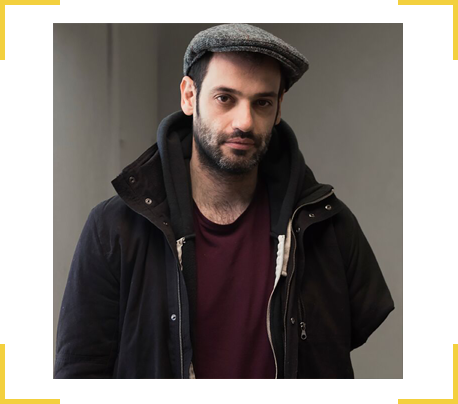 Àlex Lora is a Catalan Filmmaker based in New York City. His first feature documentary "Thy Father's Chair," co-directed with Antonio Tibaldi, premiered at IDFA in Amsterdam and opened theatrically in New York and Los Angeles in October 2017, being acclaimed by The New York Times as one of the Critic's Pick. His second feature documentary "The Fourth Kingdom", co-directed with Adan Aliaga, got the support of Sundance Institute and the International Documentary Association and screened at San Sebastian and Malaga, winning in Documenta Madrid, Krakow, Shanghai and Atlanta among others. His first narrative as a writer "We Are Living Things", based in his Sitges selected short film "Only Solomon Lee," opened theatrically in USA and Canada in August 2022. The New York Times said in its review that "writer Àlex Lora does much with little." His first narrative as a director "Unicorns", starring Greta Fernández and Nora Navas, produced by Inicia Films, Jaibo and distributed by Filmax, premiered in the prestigious Malaga Film Festival and will open theatrically in June 2023 in Spain.
Among his achievements, Alex has been listed as one of the top 10 promising Spanish filmmakers to watch for in Variety's Cannes Edition and featured as one of the 10 Spanish stars of tomorrow in the 2023 Screen International magazine. His work has received over 100 awards, and he has been officially selected in some of the most internationally-acclaimed film festivals, including twice at Sundance Film Festival as Official Selection (2014 "Godka Cirka", 2012 "Odysseus Gambit"). Alex has also been Awarded with six New York Emmys® (2022, 2021, 2018, 2014 for his short docs at the tv show "Nueva York") being twelve times nominee; he has been finalist for the Oscars®-Student Academy Awards (2012 "Us"); Spanish Goyas® Academy Awards nominee (2018 "The Fourth Kingdom"); and winner of two Gaudi® Catalan Academy Award (2020 "The Fourth Kingdom", 2014 "Godka Cirka") after two other nominations (2012 "Odysseus' Gambit", 2010 "Enterrats"). Alex has also participated at Berlinale's Talent Campus, Guadalajara Doculab, Dok.Incubator, Screenwriting CineQuaNon lab, Sources2 lab, IFP independent Week, 2022 Catalan Academy writers residence and the 2023 Sgae writers lab.
As an editor, his work has been showcased in stations such PBS, Netflix, HBO, Amazon, Filmin or Movistar+. He has taught film at several prestigious universities such Blanquerna, Elisava, Universitat de Barcelona and City College of New York, receiving his MFA in Media Arts Production at City College of New York as a Fulbright scholar, mentored by Antonio Tibaldi and Chantal Akerman.